About
Holly
Holly Miall is an 14 year-old female Kart racer with a passion for motorsport and going fast. Found at the track most weekends, you can find out more about Holly and team and follow her progress towards F1 here.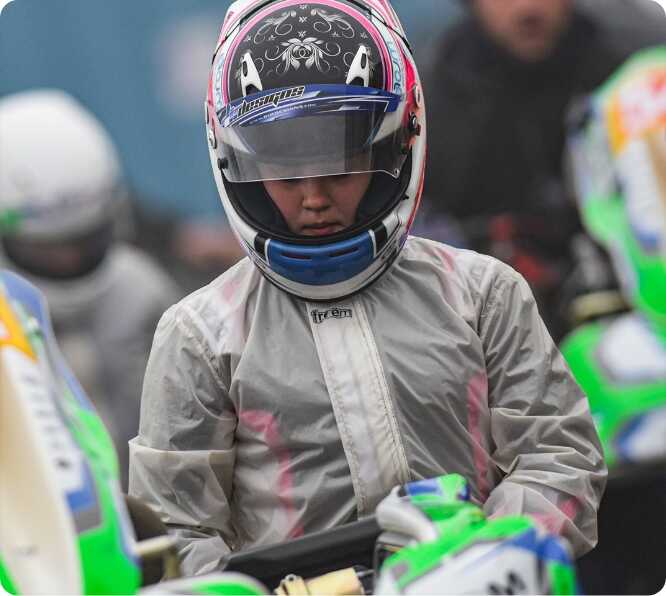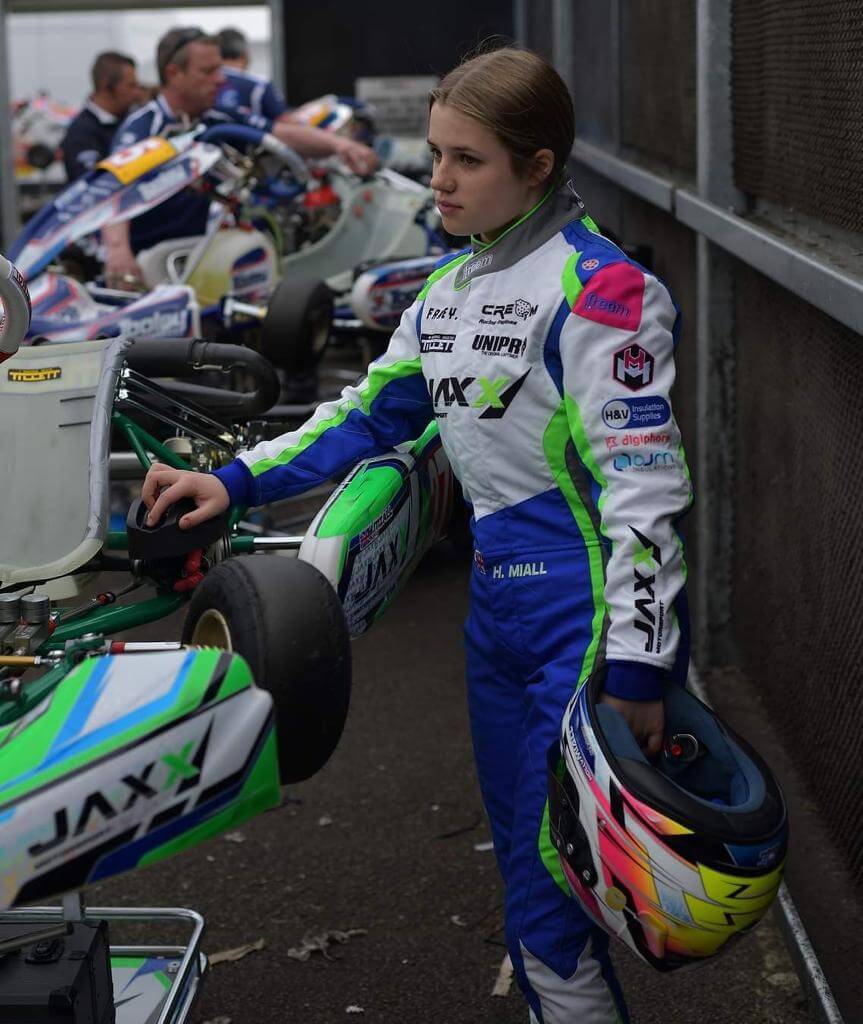 An early passion
Holly shared her Dad's love of motorsport and cars from the tender age of 4 years-old. She attended touring cars, kart meetings and car shows with him, and as soon as she was old enough to drive a kart she wanted to learn how to.
First Steps
Starting at 6, she completed theBambino Academy at Whilton Mill and couldn't wait to start karting. After a year testing in a corporate kart at Brentwood Karting, proving she would stick at it, she finally got her first Bambino Zip kart for her 7th Birthday.
Testing, testing… race!
We tested throughout the year and competed in two races before moving up to a Project One cadet kart. Holly was passionate about racing and continually asked if she could race. We tested for 18 months and competed in 2 rounds of The BKC in 2018 before joining Callum Hardgrave Driver Development programme and completing her Arks test in order she could race in the Motorsport UK rounds at Bayford Meadows and around the country. 2019 was our first full year racing.
Since 2020, Holly has been a part of the JAXX Motorsport team and continues to flourish.
Follow how we are getting on through in our Races section.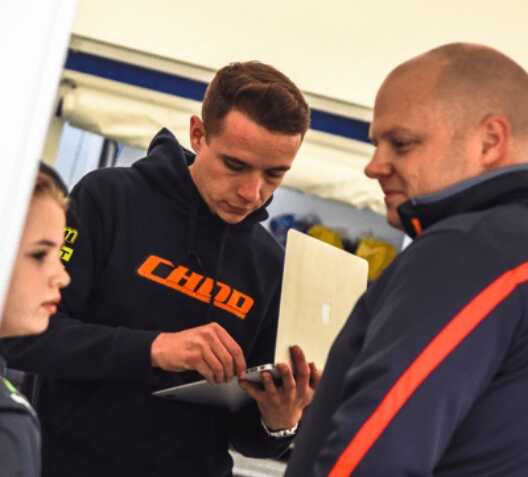 Ollie Miall
Dad and Chief Mechanic
Its a journey for the whole family. Asides from encouragement and support, Ollie keeps the show on the road with management and logistics.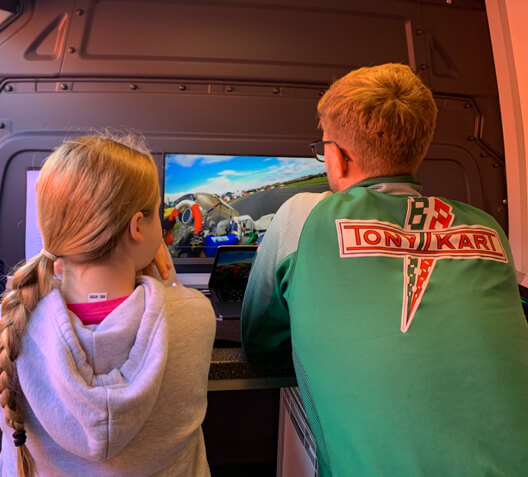 Jack Marshall
Team Owner
Jack is the founder and owner of JAXX Motorsport, supporting the development of young and emerging talent in the sport.
Jack organises the running of the team and preparation of the karts, he also analyses the data with the drivers. Kart storage and transport.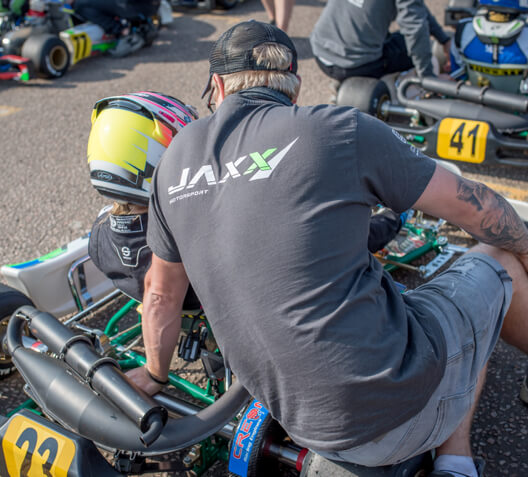 David Gregory
Mechanic
David has a wealth of experience after having a successful driving career himself and running a team being responsible for some top drivers. David provides Holly with not only a perfectly running Kart but also knowledge and support for racing and understanding how the kart works.

The Kart
Junior Rotex
Currently, Holly is racing in a Junior Rotex kart with a Tonykart Racer 401 chassis, and a Junior Rotax Evo 125cc engine tuned by Cream Racing Engines. The tyres for the class are Mojo D2 slicks and W5 wets.
Be part
of the winning team!
Get in contact to find more about Holly Miall Racing, for media enquiries or sponsorship and partnering opportunities.